Most people that own an automobile depend on lights. They guide us down dark roads at night, enable us to find dropped coins in between the seat during the evening and allow drivers behind the car to slow down when braking. However, there is one light all drivers dread having pop up before their eyes. The "Service Engine," light makes our eyes widen and imaginations run wild with worst case scenarios. Rather than go to an auto repair shop many drivers head to Barnett Performance. The eBay shop skimmed over a wide array of eBay templates by OC Designs Online and gave the green light to give the race accessory shop a new look!

The header of this eBay shop design is shopper savvy and car friendly. The yellow, red and blue colors mimic the colors of signs found along the roadside. The store logo is easily spotted in the top left hand corner making it a cinch for customers to view. The vibrant yellow font is hard to miss making it easier to build a strong brand image at first glance. Below the logo is a search tab to make a quick find happen even faster. Speed off in whatever direction you choose by simply entering a product name or inquiry in the search field! The only ticket you'll find yourself getting is a receipt that makes you grin.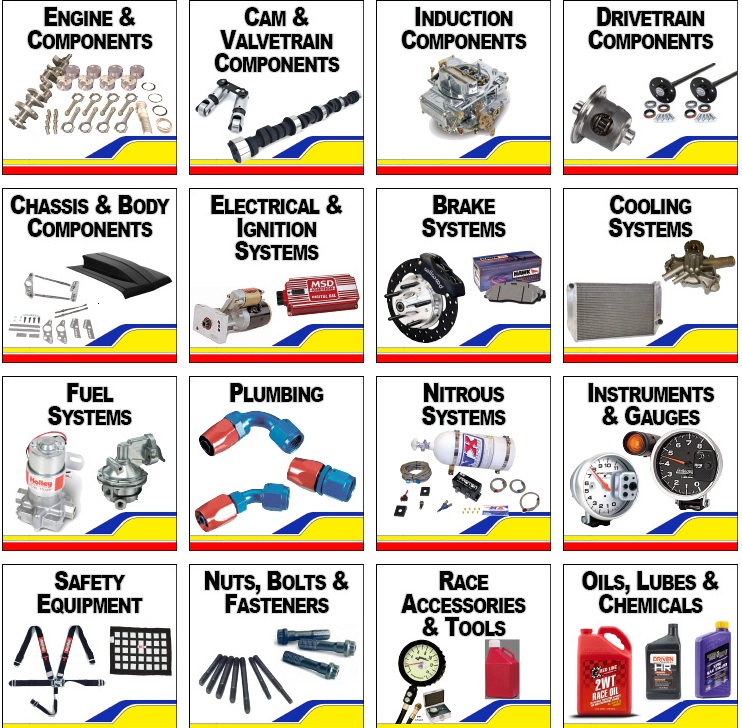 The midsection of this eBay store design makes searching the shop quick and simple. A red, yellow and blue design is on the bottom right hand corner of each tab to tie the section into the store theme. Store categories are separated into their very own tab along with a high resolution picture to sum up the section. The bold, black font highlights the tab title making every tab easy to read. Now, finding the perfect product and skimming store inventory is just a simple click away.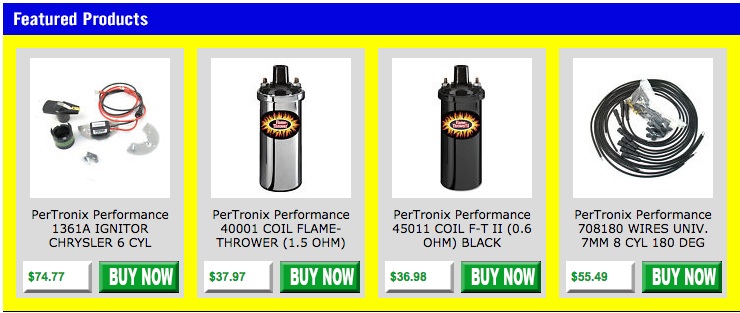 The footer of this eBay shop design spotlights specific items in the shop! This can easily highlight deals, sales and items customers may easily overlook when shopping. The green "Buy Now" button makes adding any item to the cart a breeze! Each tab displays the cost, a brief description and a photo so no shopper is left guessing.
OC Designs Online has a eBay store design for any occasion. You choose the layout and OC Designs Online makes the magic happen. Take some time to browse our portfolio of store designs, and then request a free quote. If you have any questions feel free to ask!
Don't forget to find us on Facebook, follow us on Twitter and check out our Google+ Page too!