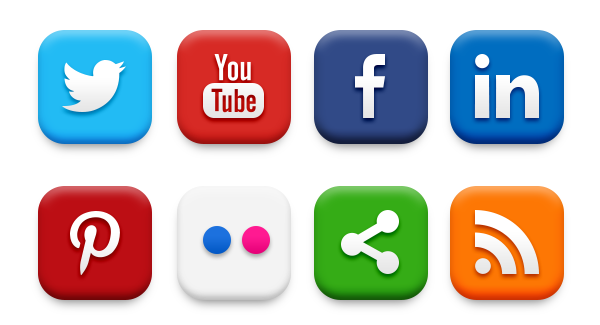 Having an ecommerce store can turn a dream into a rewarding job. It's an avenue people take to gain visibility, get brand exposure and simplify the fun in shopping. People often wonder how to separate their store from others in the market. In the end it comes down to a strong online presence and an equally strong brand image. Customer engagement becomes more important with each passing day. There are multiple ways to go about having a successful online presence but two routes that often bring fun and visibility to the store with ease are social media and blogging.
An original blog is a simple way to keep customers actively engaged with both your store and your products. Many people may stray away from blogging from being unfamiliar or thinking that they don't know what to write. In the end the key is to be original and to focus on what you know best—your store! Blogging about your store adds personality to the shop and allows online shoppers to connect on a more personal level. The more a shopper feels at ease and comfortable the more likely they are to trust your shop.
There's a variety of subjects to blog about for an ecommerce shop. The great thing is that you can always go at your own pace. Shops can have a daily, weekly or monthly blog but in the end you just want to make sure that what you're writing about has relevance. Highlight new or old products. A quick sum-up of a new product and the features and advantages behind it can easily lure people into making a purchase. The more the customer knows about the product while actively seeing the advantages behind it the more likely they are going to find the desire to take it home. Writing about store discounts, upcoming sales and success stories that highlight the shop's exceptional customer support are all excellent ideas as well. Leave the customer smiling, a bit more educated with products and with the shop name on the top of their mind.
Today when people access the internet the first thing they do is go directly to what leaves them feeling connected. Facebook, Twitter and LinkedIn are some of the first sites to grace the desktop, laptop or mobile device screen. Social media plays a huge role in brand visibility today and can often take a successful store to the next level. LinkedIn allows stores to build their own company profile and enables them to stay connected through their professional news feed. Facebook and Twitter are similar in the fact that customers are able to 'Like'their favorite shops and stay connected with the brand. When shops write status updates on weekly specials, new products and daily deals it allows them to reach a wider audience and gain more exposure. A 'like'that Susan makes on a daily post by the shop can lead to David seeing the like and introduce a new customer to the shop. Online shoppers are also visual and social media allows store owners to upload a picture with their post. By simply adding a link to the store you have upped shop traffic in just a matter of minutes. It's also a great way to promote your blog!
Social media and blogging are two essential items to keeping store visibility high. When both are used together it's an easy way to up store traffic and see an increase in sales. Take your store to the next level by creating a strong identity for the shop! It's just a simple blog and clever post away.
Check out our affordable, yet effective social media and blogging packages here!