By now, most of us know it's a wise idea to protect our skin from the sun. However, it's equally important to be just as mindful of our eyes. According to the American Optometric Association, harmful UV exposure can act like a 'sunburn' on the eye and cause long-term damage to sensitive areas such as the retina, as well as lead to conditions as cataracts.
Fortunately, Zone Optics helps you follow AOA guidelines without sacrificing your personal style. Now, with a custom eBay store design courtesy of OC Designs Online, shoppers have access to a world of designer shades and sunglasses at deeply discounted rates.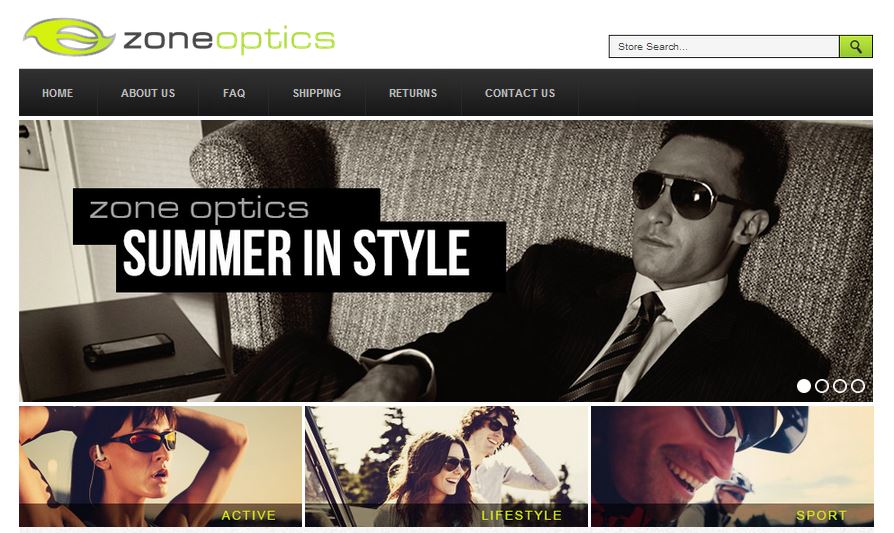 The smart grey and chartreuse color pallet sets the stage for the quality brands to follow. However, if browsing isn't your thing, simply put the custom search bar to use and cull products by brands or styles.
Below, a swath of hi-res images guide shoppers to overarching categories including active wear, lifestyle shades or sport spectacles.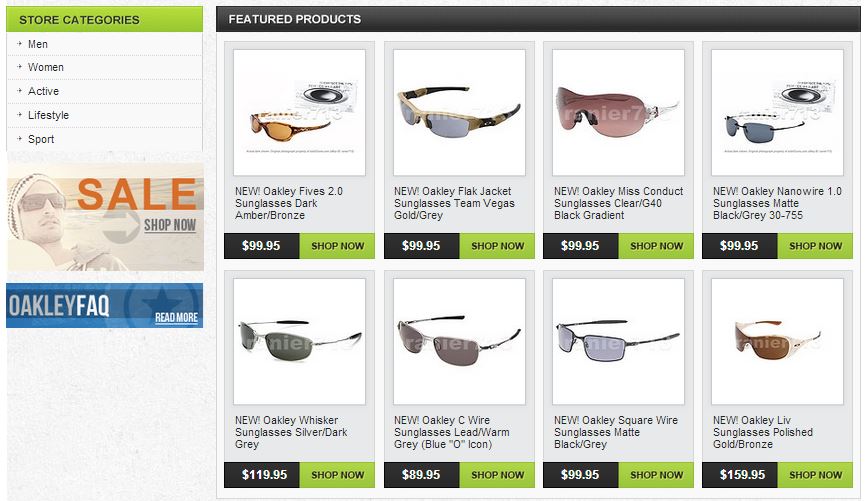 Additional store categories including men's and women's sunglasses can be found in the left sidebar just below, while shoppers on a budget can elect to peruse the sale merch for additional savings.
Wrapping up the sidebar is an Oakley FAQ where customers can brush up before committing to making a purchase.
The midsection of this eBay shop design sports a 4 X 2 spread of featured products. Each panel offers a brief description in addition to a crisp photo of the advertised frames.

As is customary with our professional eBay templates, our design staff crafted a custom footer to close out the shop.
Here, we've identified a satisfaction guarantee, invitation to join the newsletter for exclusive access to sales and promotions, along with a stamp of authenticity. It is here we learn that since 2006, Zone Optics has served as the trust source of high-end eyewear.
Finally, a mini sitemap houses important company information including FAQs, shipping and return instructions as well as ways to get in contact with the store.
No matter what you sell on eBay, at OC Designs Online, we want you to dominate your market niche. That's why are our eBay store designs are so affordable. We also offer ecommerce store solutions with matching eBay listing templates.
Take your store to the next level and request a free quote from OC Designs Online, browse our portfolio where you can visit our store creations live and be sure to visit us on Facebook!